Did you know there are people in these internet streets who make 5 figures, 6 figures and even 7 figures with their blog?! Blogging is still profitable (yup, even in 2020!) and yes, you can absolutely start a profitable blog from scratch today.
Disclaimer: Blogging is not a get rich, quick scheme. It requires hard work, consistency, patience, and strategy. Today, I'm sharing how you can not only launch a blog but make money with it too!
You ready?!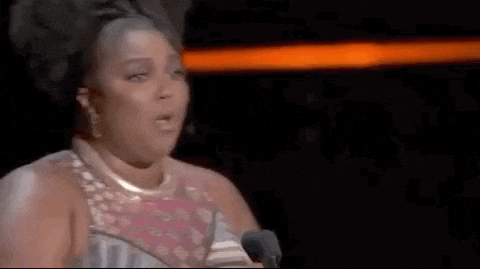 First, I have a confession… blogs don't make money.
Nope, I didn't make a typo there. Blogs don't make money. Businesses do. So if your blog is not a business, it's going to be pretty freakin' hard to earn money with it.
Your blog should have a strategy as to how revenue will be earned (will you sell a product? Offer services? Cash in with affiliate links?) as well as a business plan (who is your target market?). So as you create this blog, think from a business aspect…. not a hobby aspect.
Hobbies are things we do simply for fun when we feel like it.
A business is something we are dedicated and committed to. We push through even when we don't feel like it because we earn money with it or plan to in the near future.
Before you decide to start a profitable blog, truly commit to it. No half-stepping, luke-warm, sorta-kinda, so-so, maybes allowed.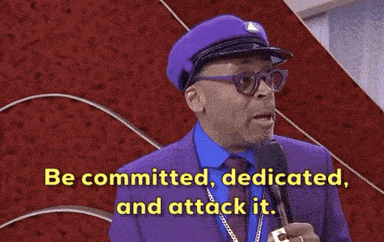 How to start a blog that makes money in 2020
STEP 1: How to figure out your blog niche
Gone all the days where you write your blog like a Dear Diary article. Blog posts should answer questions and provide valuable content to readers. If you want to start a profitable blog then you should know that blog posts shouldn't be about you, they should be about the reader.
Just like this specific blog post is helping you solve a problem (ie: how to start a profitable blog!), your blog post should do the same (answer a question). So the first step to starting a profitable blog is figuring out what exactly you will blog about.
blog posts shouldn't be about you, they should be about the reader
Pick a niche when it comes to your blog. A niche that solves problems and you know enough about to be able to write about consistently. I personally believe any niche where you solve a problem (and people are willing to pay for a solution) is profitable. So no, your niche doesn't have to be popular but it should be profitable.
Popular blog niches:
Beauty
Travel
Fitness
Food
Finance
Fashion
Relationships
Career
Gaming
Politics
Home Decor
Entrepreneurship
Love & Relationships
Hair
Family & Home
Photography
Diets (Such as Keto, Vegan, Vegetarian, Paleo)
Technology
Investing
Lifestyle Humor
If you don't have a lot of experience in a niche, please stay away from it. Don't start a blog in a niche simply because you've witnessed others' success in it. You have to actually enjoy what you're talking about.
STEP 2: How to come up with a blog name you won't regret later
How to decide on a catchy blog name
In a beautiful world where the sun is always shining and the sky is never gray, I would say pick out a blog name and then buy a domain but these days it can feel like all the good domains are taken especially the first 50 in your head.
So picking a name can be a little tricky.
First, you want to think about what your blog is about as this can help you when deciding a name. For example, if your blog will be about beauty then you can incorporate the word "beauty" or "makeup" into the blog name.
Also, look up words in the thesaurus for catchy words that are similar.
I recommend also checking the word safety tool to ensure your words have no unintended meanings. For example, Therapist Smith in URL form is therapistsmith.com… which can also be confused as 'The Rapist Smith'" … and I'm sure you definitely don't want that.
Additionally, word generators such as panabee are great at showing domains that are available with your chosen blog name.
Deciding to use your real name as your blog name
I took the easy way out and named my blog after myself since I am a personal brand. My blog does have a niche but it's lifestyle-focused (my life) so that's why I decided to just go with my name.
Additionally, going with your name allows you the freedom to change your niche a little easier since my name is not aligned with a product or service.
STEP 3: Purchase your domain & hosting (aka website)
Now it's time to commit!
You know what your profitable blog will be about and what it will be called so the next step is purchasing your domain and website so it's now physical (as in physically on the internet… not physical where you can touch it!)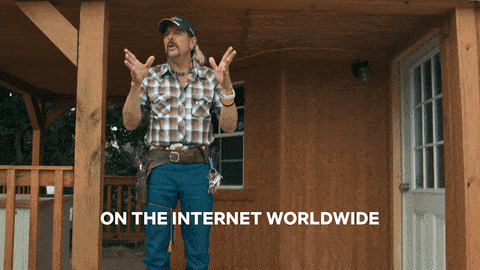 FYI: A domain and web hosting are different. Your domain is basically your website name. Your hosting is the service that houses your website. Think of it as a phone. Your phone is a domain. Your phone service is your web hosting. You need a domain and hosting for your blog. My recommendation is Bluehost.
Bluehost
Once you have your blog name, you can go to Bluehost and purchase domain and hosting for as low as $3.95!
There are a ton of blogging website domains and hosting but the great thing about Bluehost is you a free domain name for a year included (that's your blog name such as "www.BreonnaQueen"), it's affordable compare to other host and it's great for beginners.
Simply click on get started when you go to Bluehost and decide which plan works best for you!
STEP 4: How to design a blog and make it look pretty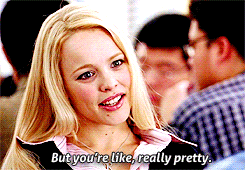 I highly recommend choosing WordPress for your blog. Google favors it (meaning you're more likely to show up in google search results which means MORE traffic to your blog) and options are endless when it comes to choosing a look for your blog!
When deciding your blog appearance, think about how you want your overall blog to appear, what colors you will use, and what features you want.
How to choose a blog theme
A WordPress theme is a skin that you install on your WordPress blog that allows you to change the way your blog looks and behaves. Some are free and some are paid.
WordPress offers thousands of themes in their WordPress directory and some are free.
Sites like Themeforest and Creative market offer premium themes at a price. I highly recommend considering a premium theme as they tend to be designed better and easier to manage.
As a lifestyle blogger, it was important that my theme has a feature to include affiliate products at the bottom of a blog post. For you, it may be important that your blog has two columns.
One feature you will absolutely need when choosing a theme is that its responsive and mobile-friendly.
A lot of your traffic may come from mobile phones so it's extremely important that your website is desktop friendly, mobile-friendly, and tablet friendly.
For example, if you're a lifestyle blogger then I recommend looking at WordPress themes that fit the appearance of your vision. Here's a WordPress theme for lifestyle bloggers that is chic, feminine, and mobile-friendly:
Another option you have is
elementor
. It allows you to customize your current theme and/or create new pages from scratch that are easy to design yet look professional. I currently use elementor on top of my premium theme for a custom website that fits all of my needs.
Here's a quick youtube guide for using elementor as a beginner

Essential Plugins
A plugin is a piece of software that allows you to change either the appearance or function of your WordPress website. There are thousands of plugins to fit your needs but there are a few I highly recommend you download for your website.
TOP PLUGINS
Yoast Plugin is one of the top downloaded plugins for a reason! Yoast helps your blog post be more search engine optimization (SEO) friendly. Why is this important?
Well the better the SEO, the more likely your website is to appear in google search. You want this as it increases the eyeballs on your content!
WP Smush this helps decrease your page speed by compressing your image size and making it load faster
Anti-spam Bee As a blogger, you will face spam comments. A lot of spam comments.
One of the best ways to combat spam comments is with an anti-spam plugin such as an antispam bee.
STEP 5: Create core pages
There are a few pages you want on your website menu including:
1. About page where you share a little about you and why you created the website
2. Contact page where readers and sponsors can contact you. Make sure to include your email
3. Blog page where you share either blog categories (like I do) or a general link to your overall blog.
4. Terms and conditions page to protect yourself and all legal aspects of your business.
STEP 6: Write some blog post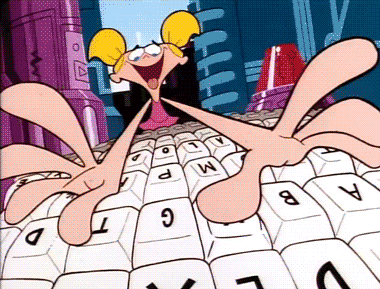 When it comes to writing a blog post, I recommend defining the key problem/issue you want to solve for your readers and starting there. If your blog is about fitness for pregnant women then perhaps your first blog can share why you should workout when pregnant.
When it comes to how to start a profitable blog, you want to make sure that the content you are writing aligns with your business strategy.
If you are a personal trainer, writing fitness blog post makes sense if you want to sell your services (or in the future a product that aligns).
Make sure the content you are writing solves your target market problems and fits within your niche.
Plan the content
Plan the type of content you want to ask. What are the common questions you receive? What is something you want to address? What is a common misconception?
When it comes to what to write, I always say start off with common questions you receive or would like to address.
Research the content
Once you have the content you want to write, it's time to research and ensure you're using the right search terms.
One way to research your question is typing it into google and see what pops up (and even if it pops up)
What pops up? Are there any blog posts that don't address what you want? What keywords are being used?
Create a blog post outline
You should have an intro, middle, and end to your blog post. You want to highlight key points to cover in the blog post. Your blog post should solve your reader's problem. It should answer a question.
Create a compelling blog title
You want to create a title that makes viewers want to click on your blog post. It should say what the blog is apart but in a way that piques your reader's curiosity.
I also recommend checking your blog title in <coschedule. They rate your blog post titles. Aim for scoring at least a 75.
Write content
You know what the blog post will be about, you know the main points you will cover and you have a great blog title.
Now it's time to write the content! Creating killer content is how to start a profitable blog!
Add visuals
Photos and videos make the content better. I like stock photo websites such as Depositphotos to find great photos for my blog. I usually wait when they have their huge photo sale such as 50 photos for $49 and buy it!
Another great option is Envato elements which has over 2,200,000 assets including unlimited photos, videos, and even wordpress themes!

Absolutely, under no condition should you use photos you found on Google. These are copyrighted and you can get in a wholeeeeee lotta legal trouble that way!
Proofread with Grammerly
No matter how many times I proofread my articles, there are always a few errors.
I HIGHLY recommend downloading the Grammarly app if you're a blogger as it will help you with spelling and grammar. They offer a free version that helps with smelling and common grammatical errors.
Schedule your blog post
I highly recommend having a content schedule and setting an exact day that blog post goes live. I recommend it be on the same day and time each week.
For example, my audience knows to look for a new blog post on Sundays as my blog post goes live every Sunday at noon. By having a set day and time, your readers know when to look forward to your content.
Inside my profitable passion bundle, I supply a FREE content schedule you can use for your blog!
STEP 7: Set-up google analytics
Anyone that takes their time and provides valuable blog content wants it to be viewed and read. Google Analytics is how you find out if people are viewing it, how long they're viewing it and even where they found your content.
Google Analytics is a free web analytics service offered by Google that allows you to see a various number of metrics relating to your blog including website traffic. This is something you want to set up immediately (or at least before you launch your blog)!
Here's a video sharing how to set-up google analytics for wordpress
When it comes to how to start a profitable blog, you also want to make sure that you're creating a blog that people actually will visit (and you have a way to confirm that!).
STEP 8: Create Email List (Trust me on this)
One of my biggest regrets is that I didn't start an email list sooner!
While the post you publish on social media and on your blog reaches a wider audience, it doesn't have that special connection.
However, when you send an email to your list, it is more private and resembles a special connection between you and your email subscribers who trust you with their email addresses (and actually want to keep in touch with you).
Your email list allows you to build a relationship with your community, grow your traffic, make more money, and even learn more about your ideal audience.
Honestly, if you want to start a profitable blog then you also need to start an email list!
I use mailerlite for my email marketing and your first 1000 subscribers are free!
I've tried others such as mailchimp (wasn't a fan), convertkit (wasn't design-friendly), and even flodesk (didn't allow me to segment my audience). I always go back to Mailerlite because it has everything I need.
I started with Mailerlite when I had zero subscribers on my email list and it has stayed with me now that I have thousands.


Here's a video sharing how to start a free mailerlite email account:
STEP 9: Bring traffic to your blog!
Okay, now what?! Well, you need traffic!
Ways to drive people (aka traffic) to your blog
– SEO
stands for Search engine optimization. When people search on google.com, your blog post appears in the search. By optimizing your blog and blog post, you make it more likely to appear on the front page for specific keywords for your blog!
I recommend this awesome SEO course by skillshare.
Click here to get 2 FREE months of skillshare!
– Pinterest
Create Pinterest pins for your blog post to get the word out!
I like to create at least 7 different pins for each blog post and share one of the pins every single day. To save time, I automate this using Tailwind which allows me to schedule my pins ahead of time.
I highly, highly recommend using Pinterest to grow your blog traffic. I started leveraging Pinterest for blog traffic a few months ago and my website traffic is already up by 30%!
I invested in Tailwind and I have 0 regrets because it truly has helped me grow my Pinterest traffic since I can automate and preschedule my pins! I literally take 30 minutes out of the week and pin for that entire week. PLUS tailwind has something called tribes that allows you to share your pins within a similar-niched community to gain even more exposure!
Here's an example of a pin I created 3 days prior!

The Blue Flame count tells you the total number of times the source URL for this Pin has appeared on Pinterest, Facebook and Google Plus combined! OVER 100 TIMES within 3 days! This is visibility I would not have had without Tailwind.
Click here to try out Tailwind 30 days free PLUS a $15 credit!
– Social media
– Share your blog post on other social media platforms such as Facebook, Twitter, and Instagram. You can even pre-schedule and automate this step with websites like Later and planoly.
– Tell your gang
– Yes, that's right! Tell your friends and family members!
STEP 10: Monetize your blog
So now that you have your blog set up, it's time to monetize your blog! Here are a few ways you can monetize your blog:
1. Affiliate Income
It doesn't matter if your blog is about fashion, natural hair or keto meals, you can include affiliate links such as Amazon Associates in your posts.
Amazon associates is one of the biggest affiliate programs but you can also use sites like, Magiclinks, Reward Style, and Shareasale.
A lot of websites and apps even offer affiliate programs these days! I've made hundreds of dollars referring people to eBates, Siteground, honey, and Dosh. I use these apps often so why not earn a little money when you're recommending a product you already love?
When someone buys the product or service you recommended on your blog, you earn a percentage. The great thing about Amazon Associates is that you earn on the total purchase, not just what someone clicks on from your link. So if someone buys a lipstick you recommended on your blog, but also has mascara, a pair of shoes, and a phone charger in their cart, you'll earn a percentage on all those items!
The great thing about Affiliate links is you don't need thousands of people coming to your blog in order to earn money nor do you have to spend any money to do it! You really only need one person to click your affiliate link and purchase something to make income with affiliate programs!

2. Digital Products
Some examples of digital products you can create:
Creating a course on beginning cooking basics with your food blog.
Writing a book on how to grow natural hair with your hair blog
Creating a template for those who want to be better at pivot tables in excel for your technology blog
Creating a cheat sheet guide for photographers who want to learn different camera settings for your photography blog
Check out my blog post all about 4 profitable digital products you can create in one weekend!
3. Services
Providing a service is one of the most profitable ways to make money because you don't need a large audience. For example, if you're a wellness coach who charges $3,500 for your coaching package, you only need 3 people to join your program to hit $10,000 month!
You can get the word out about your services by creating blog posts that align.
4. Physical Products
Sell your physical products! For example, I use to have a lipstick line because I was a beauty blogger and YouTuber. It was easy to create a beauty look, finish off with my lipstick, and provide a link to my lipstick line.
5. Ad Revenue
You can install ads on your site via Google Adsense at any time. Just be careful not to overdo it. If your blog is full of ads, it takes away from the design of the blog and may deter readers away.
6. Sponsorships
You can secure collaborations with brands for paid and gifted campaigns.
Gifted campaigns mean you receive the product with no additional compensation and if you have a small audience, don't be afraid to participate in gifted sponsorships.
If you would have bought something anyway, and you are able to get it for free, I personally think you are monetizing by saving money!
Additionally, you CAN sell the items from your sponsorship! As a beauty influencer, I would receive so many cosmetics since I was on a lot of beauty brand's PR List. Often times I would receive shades that I would never wear (such as a pastel pink or a super-light color foundation). I would either donate items or sell them. Think outside of the box when it comes to ways to monetize your blog.
If you're gifted shoes and clothing, sell on sites like Poshmark, Facebook, and eBay. If you receive a ton of products from a gifted sponsorship that you won't use or need, sell them, and make a little money from it.
You can snag the exact scripts I use to pitch to brands and secure 4 and 5 figure brand deals.
It's not too late to start a profitable blog from scratch and I hope this step by step guide will help you collect the coins this year as a blogger! If you're ready to start a profitable blog or ready to make money with your blog, share your blog URL below!
In my next blog post, I'm sharing my favorite 3 ways to monetize your blog (even if you're just starting off!).
---
---
PIN TO YOUR PINTEREST BOARD: How to start a profitable blog from scratch in 2020 (step by step)